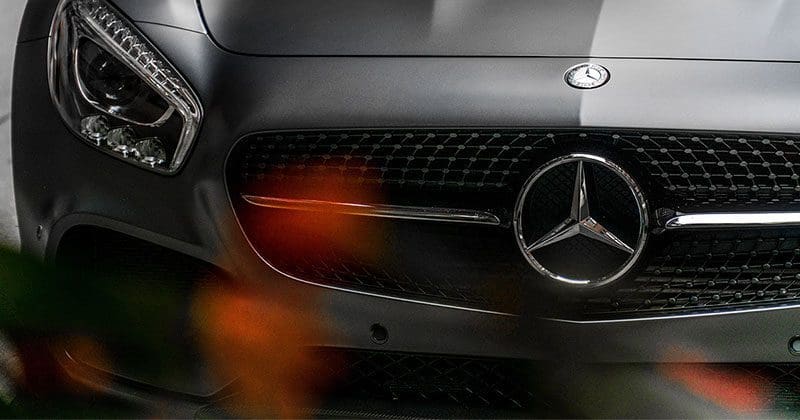 Though Mercedes-Benz vehicles are typically well-equipped right off the showroom floor, your local specialty mobile enhancement retailer offers a variety of audio and convenience upgrades for them. Whether you want to add a subwoofer to warm up the sound of your stereo or install a remote car starter to take the chill off a cold winter morning, the options available for these European vehicles are extensive.
Mercedes-Benz Subwoofer Upgrades
Even if your Mercedes came equipped with a Burmester audio system, your local car audio specialist can dramatically improve the impact and emotion generated by the stereo in your vehicle by adding a subwoofer. Automakers are limited by strict weight restrictions and packaging solutions that have to appeal to buyers of all genres. If you take your music seriously, the changes you'll hear by adding a subwoofer will be like night and day.
We aren't talking about a booming system that you can hear from a block away, though that's always an option. A high-quality aftermarket subwoofer can be tuned to add warmth and extension to your music. Drums will sound more realistic. A stand-up bass will invoke more emotion. Guitar riffs will flow through the car with power and authority.
Subwoofers don't need to take up valuable space in the trunk or cargo area to do their job. An expert installation technician can often work with the space available under or behind factory panels to create a solution that sounds amazing. It can be almost impossible to visually detect that the vehicle has been upgraded.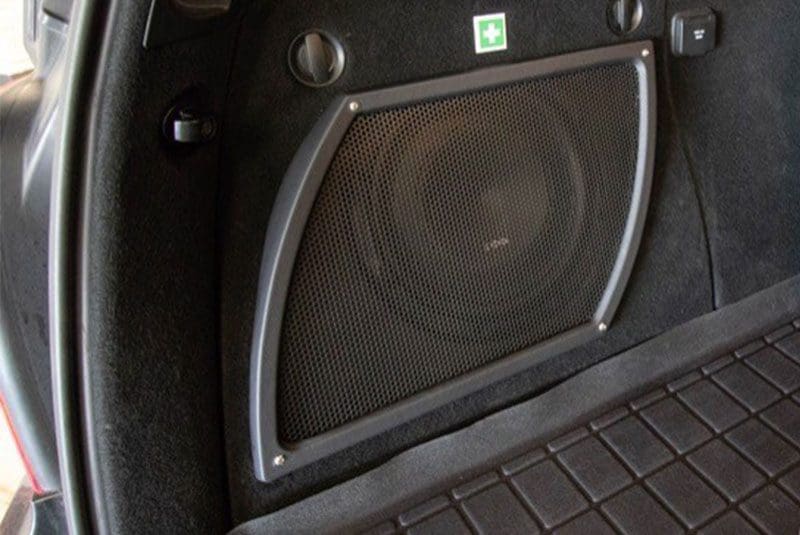 Custom Audio System Upgrades
If you aren't happy with the balance or output capabilities of the audio system in your Benz, you can look into upgrading the system with new speakers, high-power amplifiers and a digital signal processor. New speakers deliver dramatically improved clarity and, when driven with enough power, let you turn up the volume without the system distorting. A digital signal processor is a fancy name for a computerized equalizer. Reflections off the glass, leather, metal and wood inside your car wreak havoc with the sound produced by the speakers. A properly trained technician can use the signal processing tools in a DSP to create a realistic soundstage across the front of your vehicle that delivers music with amazing accuracy. Your commute to work can replicate the experience of sitting at the console of a world-class recording studio.
Rear-Seat Entertainment Solutions
If you have children who would benefit from being able to watch movies while on a long road trip, consider having a rear-seat entertainment solution installed in your Benz. Depending on the year and model of your Mercedes, you can choose from replacement headrests, a ceiling-mount flip-down monitor or a tablet-based system that attaches to the back of the front seats. Your kids can watch DVDs or movies from a USB memory stick to make a long drive feel like it's flying by.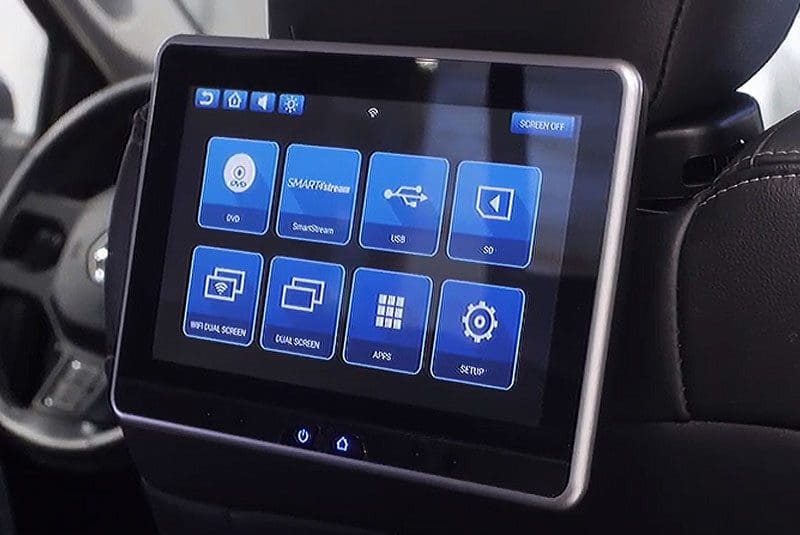 Remote Car Starters
If you live somewhere with cold winters or in a climate that's hot and humid, you may want to invest in a remote car starter. With the simple push of a button on a remote, your vehicle will start automatically and the climate controls will begin making the interior more comfortable. Interfaces that communicate directly with the computers in your car deliver reliable remote start functionality and are available for everything from an A-class right up to an S-class sedan or G-wagon.
Many of these car starter systems can be upgraded with a smartphone control solution like the DroneMobile from Compustar. If you've just walked into an airport terminal from a cross-country flight, a quick tap of an icon on your smartphone will bring your vehicle to life and make it cozy and warm or nice and cool once you are ready to leave.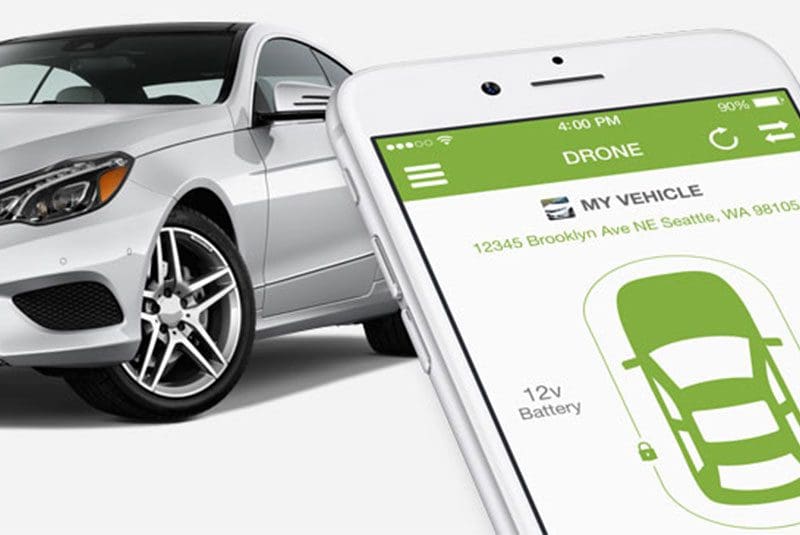 Lighting Upgrades Add Safety
When the sun starts to set earlier, upgrading the lighting system in your Mercedes offers dramatically improved vision. Many new cars come with high-output LED lighting solutions. If you have an older model, you can upgrade incandescent bulbs with HID or LED systems that will more than double the light output. Being able to see properly at night is crucial.
Paint Protection Film
Mercedes vehicles are known for their high-quality paint finishes. If you are concerned about stone chips, parking lot scuffs and stains from road tar or bird droppings, adding paint protection film is a wise investment. Paint protection film, also known as clear bra or helicopter tape, is a thin (8-11 mil) layer of urethane that is designed to absorb impacts from objects and prevent paint damage. The higher-quality films include self-healing characteristics that will maintain the deep gloss and rich shine for up to 10 years.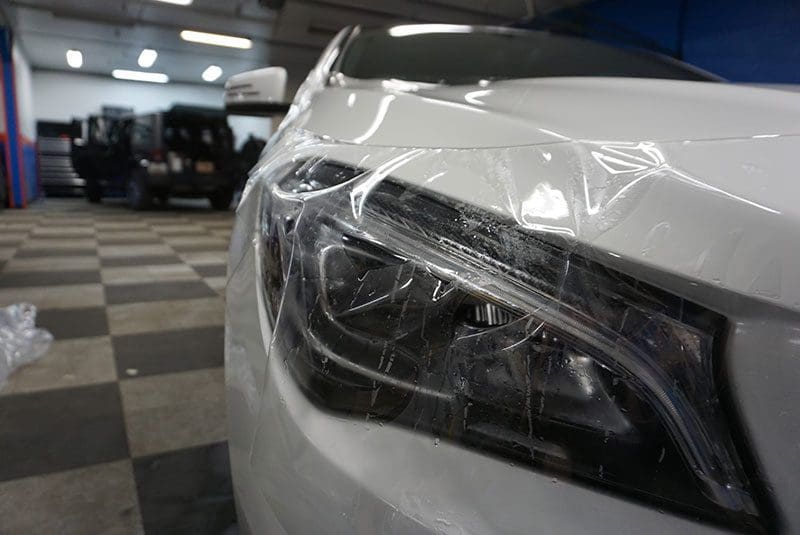 Window Tinting
Car owners typically choose to have their windows tinted for two reasons: styling and comfort. There's no denying that a nice dark tint on a black S-class looks sinister. If you are interested in comfort, modern tint films block between 97 and 99% of the UV rays from the sun to prevent sunburns. Premium nanotechnology and ceramic tint films can block more than 66% of the infrared heat energy from the sun. With heat-rejecting film installed on all the windows, the air conditioning system doesn't have to work as hard to cool the car off and keep it cool on a hot summer day.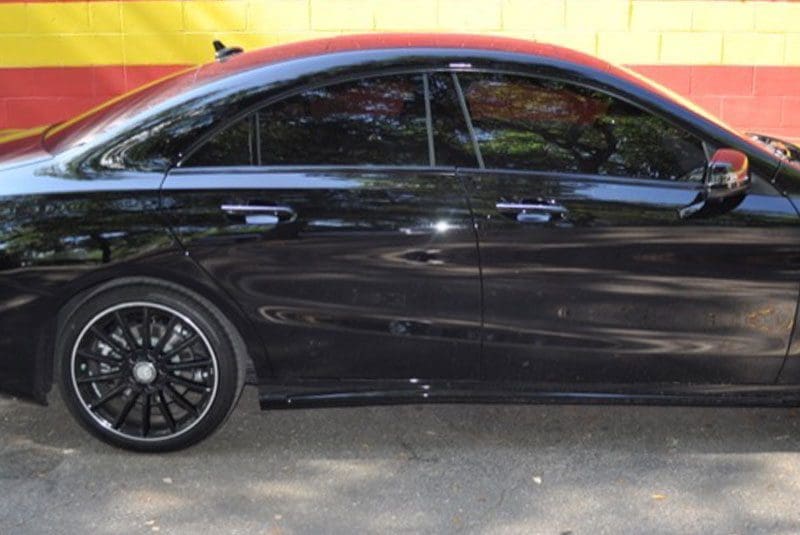 Backup Camera and Safety Systems
Many Mercedes vehicles didn't come with a backup camera system or parking sensors. Several companies make camera interfaces that will allow your local mobile enhancement retailer to add a camera and display the image right on the screen of the factory infotainment system. These upgrades are not only easy to use, they work exactly like a factory-installed solution to protect you and the objects around your car or SUV from incidents while parking or maneuvering.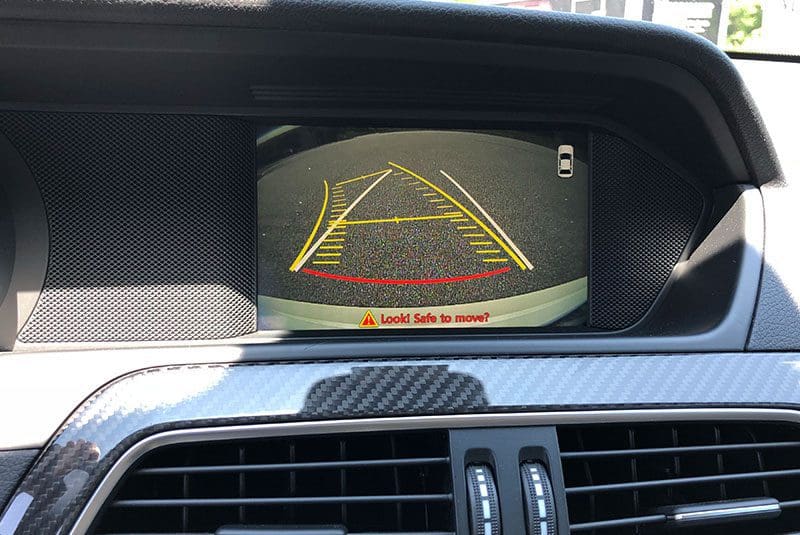 Parking sensor systems are a fully active safety solution that alerts you to the presence of an object behind your vehicle while maneuvering or backing into a parking space. The sensors can be painted to match the vehicle so they look as though they came from the factory.
Once you are within a few feet of an object, the parking sensor system will start to beep. The frequency of the beeps increases as you get closer and closer. Once you are within 12 inches of the object, the beeps change to a solid tone so you know to stop.
Personalize Your Mercedes-Benz for more Comfort and Enjoyment
Your local specialty mobile enhancement retailer has the products and services to upgrade your Mercedes-Benz to make it more comfortable, safer and more enjoyable. If there's a feature you want or you are interested in better sound from the audio system, drop by and talk to them. We know you'll be amazed at the solutions that are available.
This article is written and produced by the team at www.BestCarAudio.com. Reproduction or use of any kind is prohibited without the express written permission of 1sixty8 media.