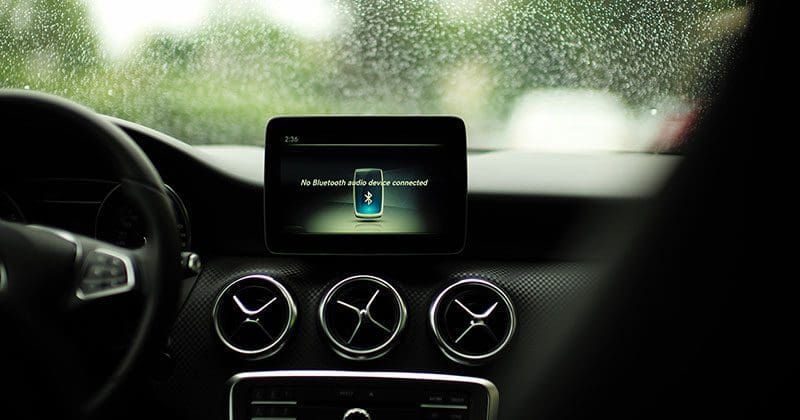 When it comes to purchasing a new radio for your car or truck, one of the most important steps is trying out the new radio. This process involves three key elements: the interface, support for your digital media and how your smartphone connects to the radio. Let's take a close look at each of these crucial criteria.
Why Do I Need to Test Drive a New Radio?
Twenty years ago, all we had to worry about was making sure the radio we wanted to buy fit in the dash, could play our compact discs and had a good quality AM/FM tuner. While these criteria still matter (though the CD part is quickly going away), there are many other features that we need to test before agreeing to purchase the unit.
Testing a Radio Interface
Once the product specialist at your local mobile enhancement retailer has suggested a radio that offers the features you've requested, it's up to you to ensure you like the way it works. Are you going to be happy with a push-button volume control on a multimedia receiver with a 7-inch screen, or would you prefer a 6.2-inch unit with a rotary volume control? Make sure the volume can be increased or decreased quickly by pressing and holding the buttons or spinning the knob quickly.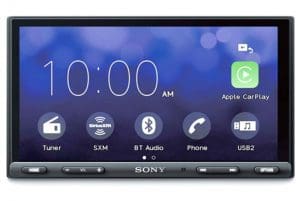 Pick two or three audio sources that you'll be using and make sure you can change tracks intuitively. Hard buttons are often a preferred control method because the physical shape helps you know whether you're pressing in the right spot. Touchscreen controls require you to look at the radio, which can be distracting and dangerous while driving.
Next, find out how the steering wheel audio buttons control the radio. Can you change radio stations, activate voice recognition for Android Auto or CarPlay, and pause or mute the audio?
Finally, look at the source selection menu. Is it intuitive? Is it adjustable? Can you access the sources you want quickly and easily? Remember, at 65 mph, you're covering 95 feet per second. Even a quick glance at the radio can be dangerous.
Testing Digital Media Support
If you have a large digital media collection, you'll need to do a few tests to make sure you can enjoy the songs or videos the way you want. Start by connecting your USB memory stick, portable hard drive or smartphone and make sure all the songs are accessible. If you have mixed formats like MP3, WAV and FLAC on a single device, make sure those all work. Some source units have limits as to the number of tracks that can be accessed because of memory limitations. If you have music that may include copyright restrictions, give those a try before you buy.
If you like to listen in random mode, make sure the device will randomize the way you want. Some systems only scramble the playback order in a single folder, and some will select from multiple folders. Explore how easy it is to change folders or scroll through a long list of albums or artists. If you have to press a down-arrow 150 times to find the track you want, well, you won't enjoy using the radio.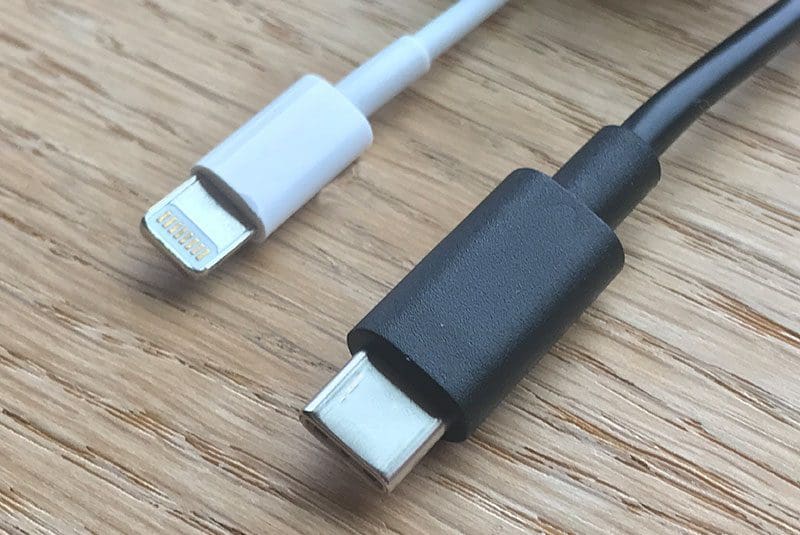 If you plan to play video files, test compatibility before you buy. Video files are complicated. The file contains separate video and audio information, each of which can be compressed in many different formats. H,264, H.265, MPEG-2, MPEG-4 and WMV are common for video and MP3, AAC, WMA and FLAC are common for the audio portion. Many sources have limitations on video file resolution. Unless you're choosing a truly premium source unit, the system is likely limited to 720×480 pixels of resolution. The top players can now handle 1920×1080. Finally, check to make sure that the audio from the files you are playing is in sync with the video. Using a test file that has a close-up of a gun firing is a good way to confirm this. The bang should coincide with the flash as the bullet leaves the barrel. Catching up on the John Wick trilogy would be a good starting point.
Smartphone Support for Car Radios
Back in 2005, we saw the first multimedia receiver with integrated support for the Apple iPod. A decade later, playback of Android-powered devices was added as a feature. If you have an older device, make sure you test it before you buy a new radio. If you have an iPod Classic or Nano with a 30-pin dock connector, it might not work on a new radio. In fact, most new radios only support the iPhone, iPad and the sixth-generation iPod Touch. You'll get an error if you connect anything else. Want to be sure? Try it at the store before you buy it!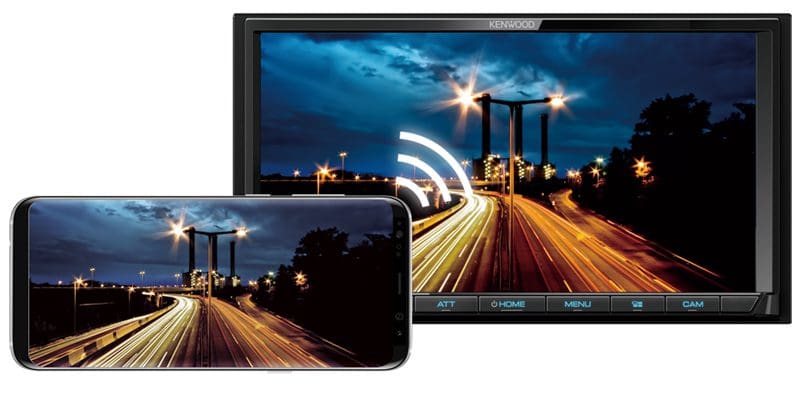 Next in our test criteria is Bluetooth. When it comes to iPhones, things are usually pretty reliable. Nevertheless, pair your phone, make a call, make sure Siri Hands Free works the way you want and finally, make sure the phone reconnects after you cycle power on the radio. Try this a few times to be sure all is well.
If you are an Android phone user, the above tests are crucial. Because the Android operating system is open source and available to any phone manufacturer to be implemented in the way they see fit, there is absolutely no standard for connectivity. You can't simply ask whether your Android phone will work since the Bluetooth software on the phone can be updated without your knowledge. Connect the phone and test it. Don't buy a new car radio without completing this step.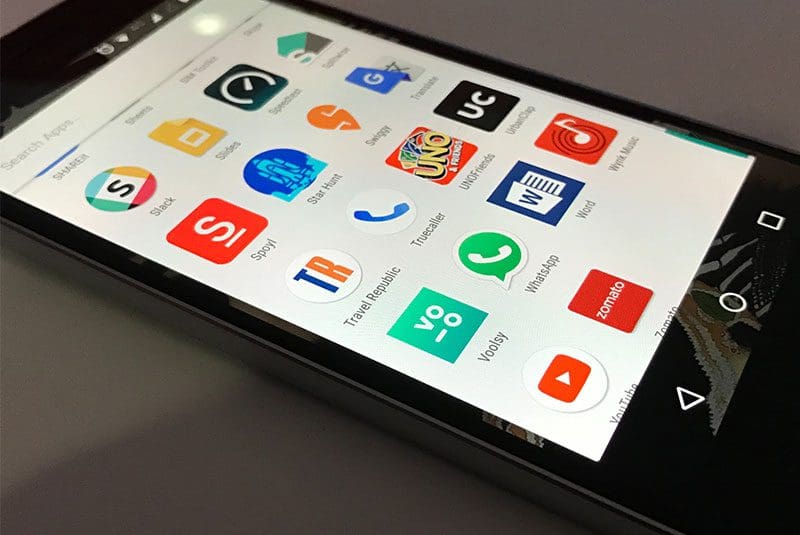 A final word of warning: Because Android can be set to update automatically, your phone may suddenly stop working the way you want for no apparent reason. In these cases, test the radio with an iPhone to make sure it's functioning properly, then contact the phone manufacturer to seek assistance in rectifying the issue. Car radio manufacturers cannot issue updates every time an Android phone's Bluetooth software changes.
Try Out Your New Radio Before Buying
If you follow any of the technology websites or Facebook groups, then you have undoubtedly seen the hundreds or thousands of posts about smartphones not working with automotive technology. You must make sure things are as compatible and easy-to-use as possible before buying a new source unit for your vehicle. Drop by your local specialty mobile enhancement retailer and ask to test-drive the radio you're interested in before they install it in your vehicle. This process can save you a lot of hassle.
This article is written and produced by the team at www.BestCarAudio.com. Reproduction or use of any kind is prohibited without the express written permission of 1sixty8 media.