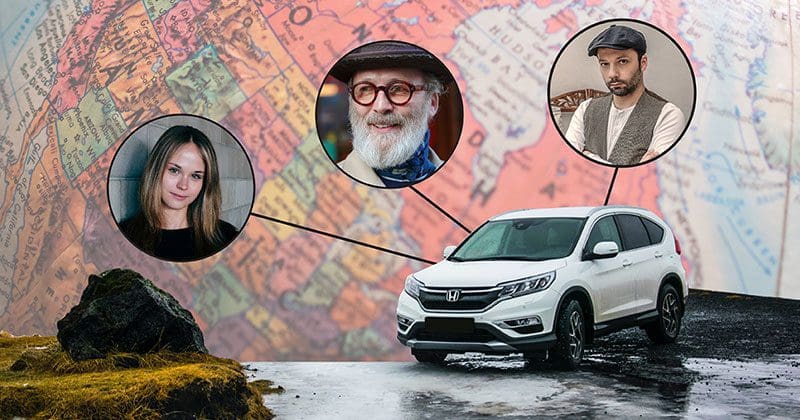 Just as Uber and Lyft have changed the way we move around when we don't have access to a vehicle, car sharing is changing how we rent vehicles. If you're sharing your vehicle through Turo, Getaround, HyreCar or Outdoorsy and you're looking for the best GPS tracking and control solutions, DroneMobile is an excellent choice. Being able to check your vehicle's location at any time gives you peace of mind, and best of all, the system is reliable, accurate and easy to use. Let's take a close look at the features and information that make DroneMobile the top choice for people who own car-sharing vehicles.
Precision Vehicle Location Information
DroneMobile can be added to your vehicle as a stand-alone tracking solution or an accessory to a security or remote car starter system. This telematics solution provides state-of-the-art LTE-based communication with a vehicle using the DroneMobile app on your Android or Apple smartphone or tablet, or via the web interface on a laptop or personal computer. One key element is that the hardware is completely invisible and can't be easily disabled by the end user.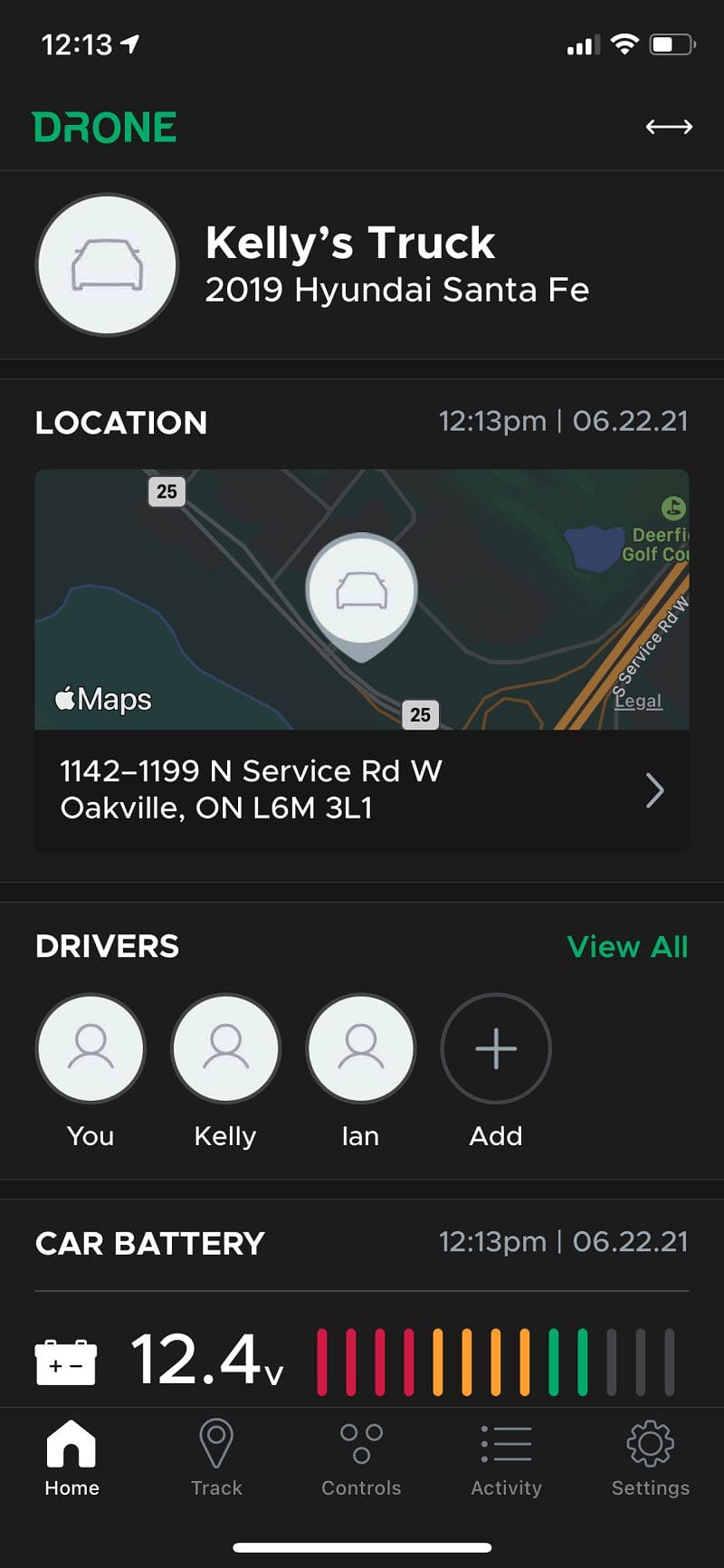 Locating and tracking your vehicle in case of an emergency is as easy as launching the app on your device or logging in to the website. In a second or two, you'll know the exact location of your car or truck. You'll be provided with the address where the vehicle is, and you can check its speed if it's in motion. You can even use your Apple Watch or a WearOS device to check the vehicle location.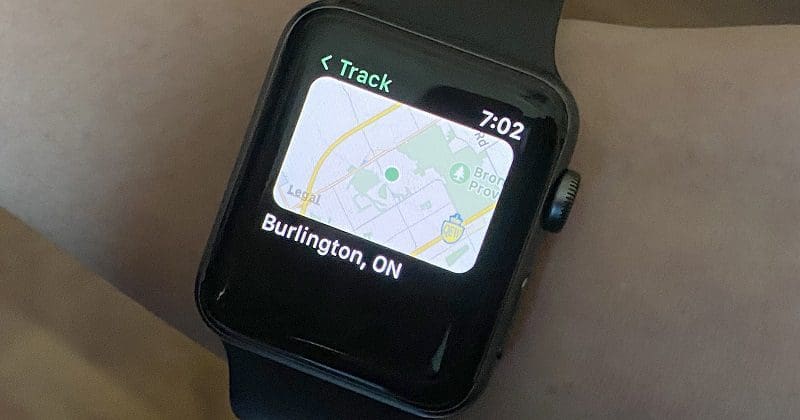 Instant Alerts Add Peace of Mind
The DroneMobile system does much more than report a vehicle's location. You can configure alerts for vehicle speed, operating hours and excessive idling. If you want, you can receive a notification any time the ignition is turned on or off. DroneMobile monitors battery voltage and can send you a warning message if its low, so the person renting your vehicle will never be stranded. If you add DroneMobile to a security system, you'll know when the alarm is triggered and what caused the alert.
The system pushes instant notifications directly to your smartphone. LTE communication (with 3G fallback) between the vehicle and blazing-fast servers means you get these alerts usually within two seconds, if not faster!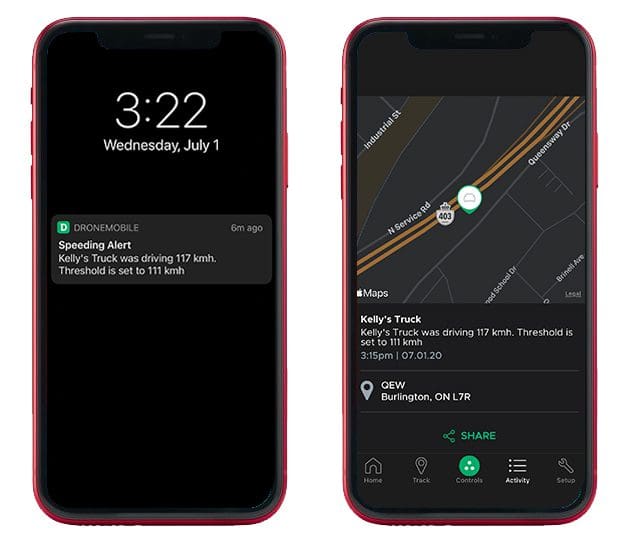 Detailed Information Makes Managing Your Rental Easy
If you choose the DroneMobile Premium Plus or Ultimate service package, you can see turn-by-turn details of where the vehicle has been driven. The data includes the total distance traveled and timestamps for stop and start locations and each turn made during the trip. If your car-sharing service uses per-mile billing, this information is perfect for invoicing.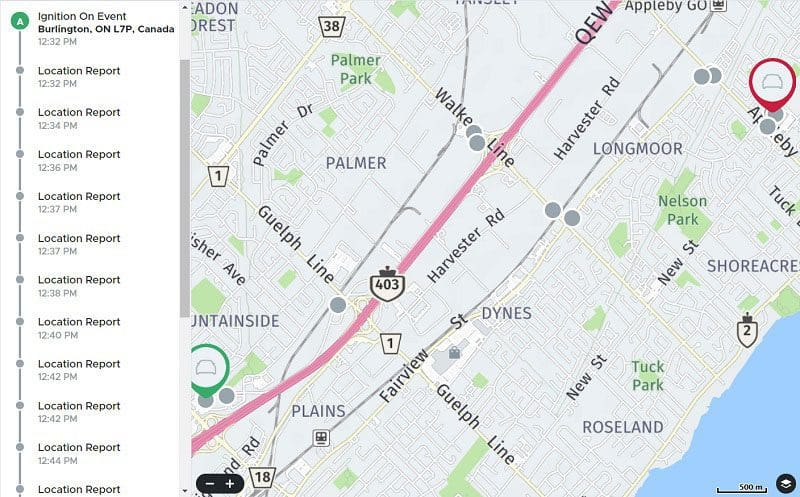 Monitor Your Car-Sharing Vehicle with DroneMobile GPS
Renting out your vehicle can be stressful. DroneMobile helps to alleviate this stress by letting you monitor the vehicle usage, its security and location. More than 2,000 dealers across the United States and Canada are available to install DroneMobile in your vehicle. You can find one near you using the Dealer Locator on the DroneMobile website. Learn more about DroneMobile products by following them on Facebook, Instagram, Twitter or their YouTube channel.
This article is written and produced by the team at www.BestCarAudio.com. Reproduction or use of any kind is prohibited without the express written permission of 1sixty8 media.